When it comes to outdoor adventures, cats are not typically the first animal that comes to mind. However, a feline named Jesper has been making headlines for his love of skiing. In fact, Jesper is such a regular on the slopes that he has his own ski pass.
Jesper is a Norwegian Forest Cat who lives in the town of Honningsvåg in Norway. His owner, Aina Stormo, is an avid skier and often takes Jesper with her on her trips to the mountains.
At first, Stormo would carry Jesper in a backpack while she skied, but the curious cat soon grew bored of that arrangement. One day, Stormo decided to let Jesper out of the backpack and see how he would react on the slopes.
To her surprise, Jesper took to skiing like a fish to water. He would follow Stormo down the mountain, dodging and weaving between her skis with ease. Soon, other skiers began to take notice of Jesper's skills and his love for the sport.
Eventually, Jesper's reputation as a skiing cat grew so much that the local ski resort, Honningsvåg Ski Center, gave him his own ski pass. Now, Jesper is free to hit the slopes whenever he pleases, without the need for a backpack or special accommodations.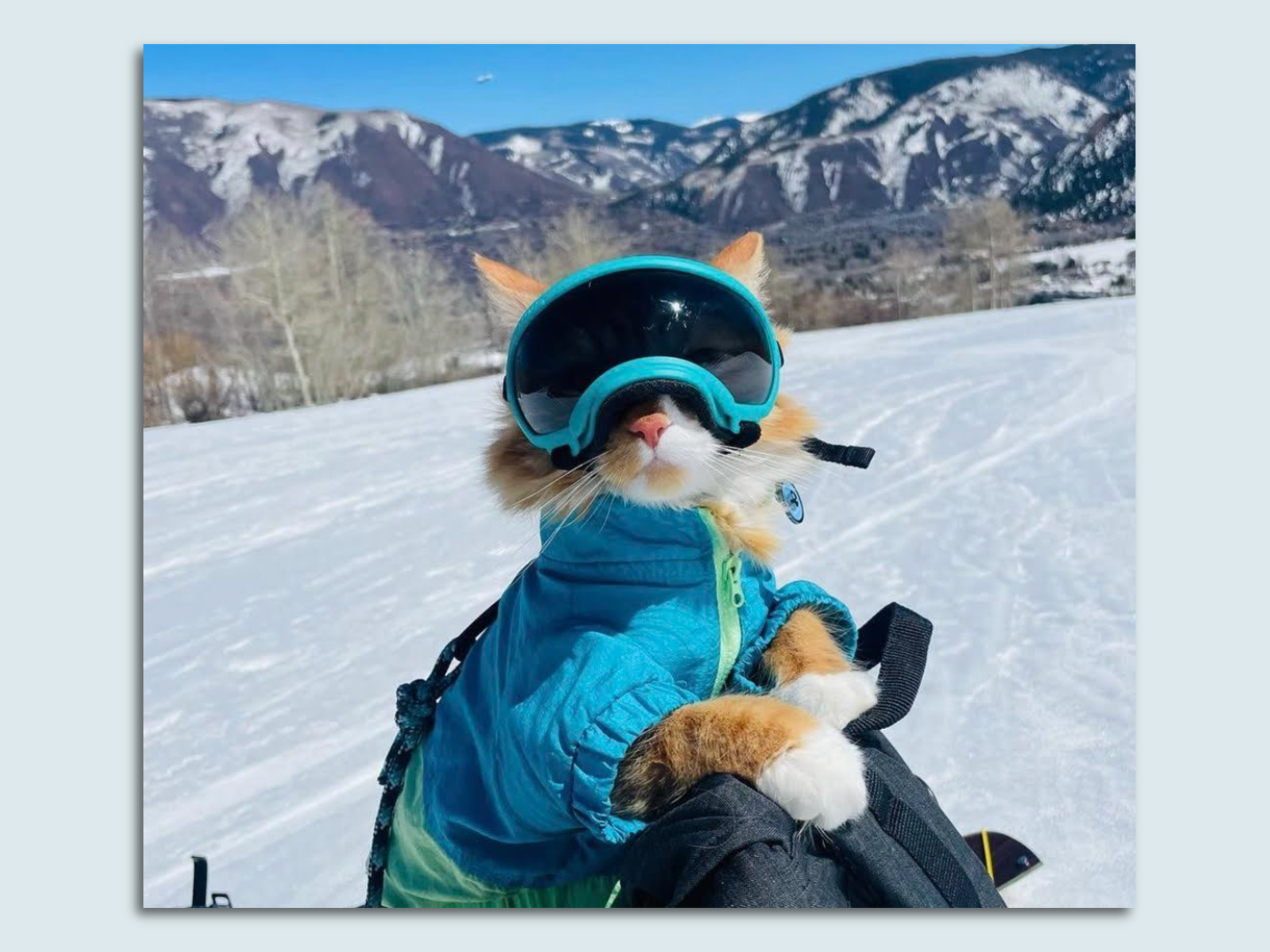 Jesper's love for skiing has made him an internet sensation, with thousands of followers on social media. Fans from all over the world tune in to see photos and videos of Jesper on the slopes, wearing his tiny goggles and enjoying the fresh mountain air.
But Jesper's story is more than just a cute viral sensation. It's a testament to the special bond that can form between animals and their owners, and the joy that comes from experiencing new things together.
Jesper's adventures on the slopes have also highlighted the importance of responsible pet ownership. Stormo always makes sure that Jesper is safe and comfortable on the mountain, and she never puts him in danger or forces him to do anything he doesn't want to do.
For those who are inspired by Jesper's skiing skills, it's important to remember that not all cats are cut out for outdoor adventures. Before taking your furry friend on a ski trip, make sure they are comfortable in new environments and have the necessary gear and training to stay safe.
Jesper's love for skiing may be unique, but his spirit of adventure and companionship is something that all pet owners can relate to. Whether it's hitting the slopes, going for a hike, or simply cuddling on the couch, the love and bond between pets and their owners is truly special.