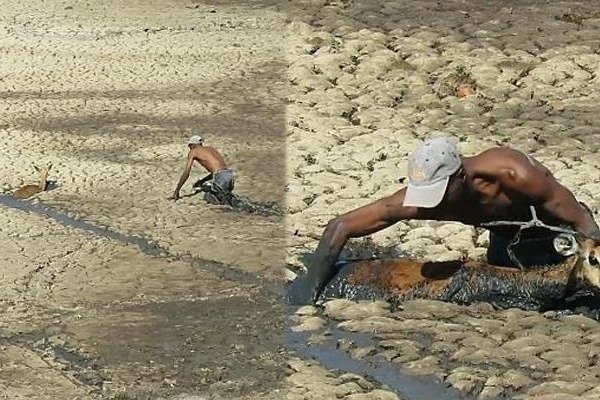 New Delhi: Every now and then some incidents prove that there is still humanity on the earth. Those incidents need to be highlighted as people have become materialistic and self-centered, they do not even bother about their family members. The adventure of this man from Zimbabwe caught the attention of netizens as he saved an animal, which was stuck in the mud at the Zimbabwe National Park.
Mistaken the area as dry soil, an Impala got stuck in the mud. For a long time, no one paid attention to it. It had a lot of trouble coming out and was injured. In the meantime, some people, who work in the National Park have seen its condition.
Generally, there is a possibility of quicklime in such muds. Otherwise, there is a risk of crocodiles. However, without counting, a man tied the rope around his waist and got into it. He struggled forward in waist-deep mud and struggled for a long time to bring it out.
This incident took place in the Zimbabwe National Park many years ago. When a person posted this video on his Twitter account, it reached three-and-a-half-million views and once again came into the trending videos list. Take a look at his adventure.