Manchester United are set to sign Mason Mount from Chelsea, almost 10 years since Juan Mata trod the same path.
When Mason Mount arrives at Manchester United to complete his £60 million move, it's unlikely he will be publicly welcomed by the manager after touching down by helicopter.
This was the garish way Juan Mata was presented in January 2014, with David Moyes and Ed Woodward needing a 'big name, to shake off the awful 2013 summer transfer window.
It wasn't Mata's fault, but the Spaniard's spell at Manchester United was not the roaring success that should have reflected his talent.
7 Best Transfer Windows of All Time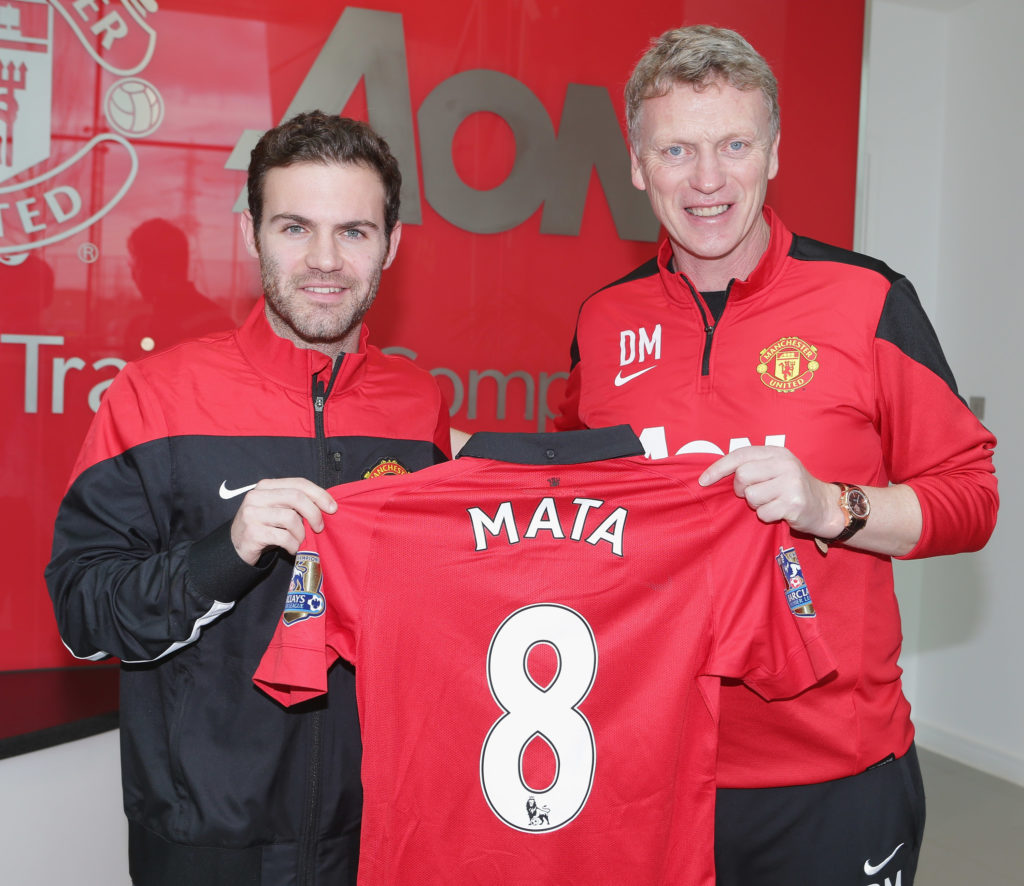 Photo by Tom Purslow/Manchester United via Getty Images
Juan Mata: What went wrong
It was pretty apparent in 2014 that Manchester United signed Juan Mata for two principle reasons; (a) he was a big name, and (b) the club wanted to make a splash.
Everything else came afterwards, including the dilemma of where to fit him into the starting XI.
£37.1 million was a lot of money to spend on a player who didn't have an obvious fit.
Gary Neville told Sky Sports at the time: "Where are you going to play? Wayne Rooney and Robin van Persie are up top if they are fit, so where are you going to play him? Are you going to play him off the left or off the right?"
He conceded that United 'needed to make a splash' and that took precedent.
Mata spent the bulk of his time at Manchester United shoved out on the right wing, not his favoured position.
Despite providing good service to United, he never hit the heights he did at Chelsea and made them truly regret his sale.
There is a plan for Mason Mount
There is a big difference with Manchester United signing Mason Mount from Chelsea this summer: There is a plan.
The first clue comes with the timing. Mount isn't a late addition close to deadline day, signed out of desperation.
He is the club's first signing of the summer transfer window, the number one priority for manager Erik ten Hag.
Ten Hag knows Mount well, having followed his career back to his loan spell in the Eredivisie six years ago.
Mount's work rate off the ball and ability on the ball makes him a great fit, and at 24, the England international is a long-term signing, not a quick fix.
There is also a clear place for Mount in the starting line-up, alongside Casemiro in midfield, displacing Christian Eriksen.
Mount also offers versatility, as he can fill in further forward for Bruno Fernandes if required too.
Unlike Mata, Mount has been set up for success. While he still has to go and prove it, and capture the affection of fans in the same way the Spaniard did, we should be encouraged that this signing from Chelsea arrives as part of a plan.