In the midst of a bustling veterinary clinic, there is an extraordinary feline whose indomitable spirit and compassion shine brightly. Despite being paralyzed, this remarkable cat defies the odds by dragging himself around the clinic, offering comfort and cuddles to sick dogs in need. Join us as we delve into the heartwarming story of this feline hero, whose unwavering determination and selfless acts of kindness inspire both staff and patients alike.
We embark on a journey into the life of this paralyzed cat, understanding the challenges and obstacles it faces on a daily basis. From the circumstances that led to its paralysis to the incredible resilience it demonstrates, we explore the remarkable story of this feline's unwavering spirit. Despite its own limitations, the cat finds purpose and joy in offering comfort to those in need.
At the veterinary clinic, the paralyzed cat becomes a beacon of hope and healing for the sick dogs in its midst. We witness the transformative effect of compassion as the feline's presence brings solace, warmth, and a sense of security to the canine patients. Through heartwarming anecdotes and uplifting testimonials, we uncover the profound impact that the cat's cuddles and companionship have on the emotional well-being of the sick dogs.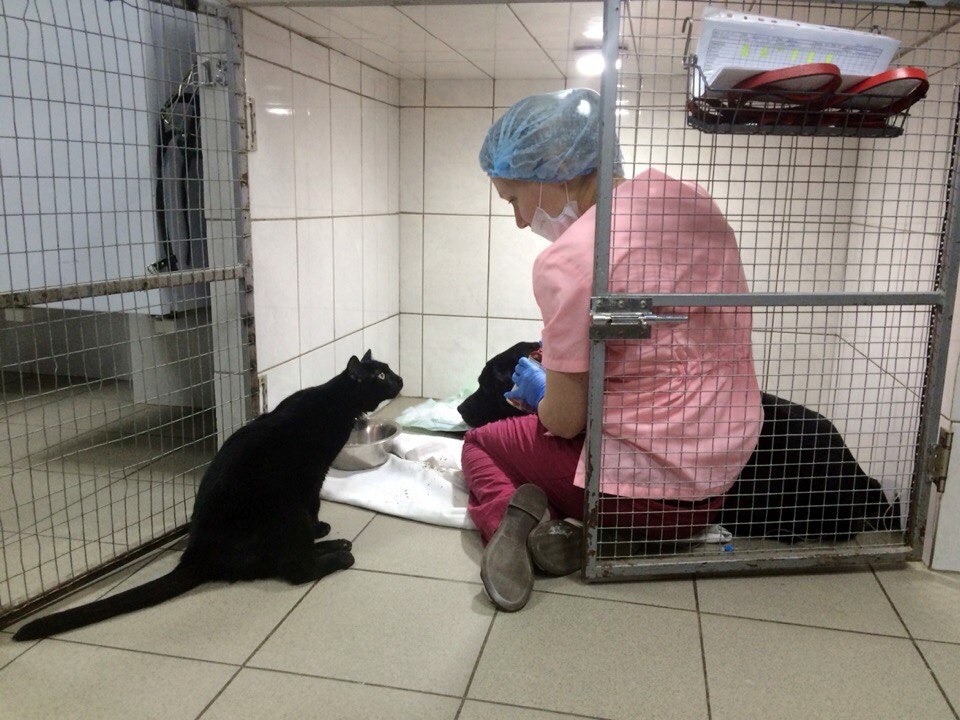 Beyond the physical limitations and species barriers, the bond that forms between the paralyzed cat and the sick dogs is a testament to the power of connection. We delve into the intricate dynamics of their interactions, exploring the language of touch, empathy, and understanding that transcends words. Witness the heartwarming moments of shared comfort and the mutual support that fosters a sense of healing and hope within the clinic.
The paralyzed cat's presence at the veterinary clinic serves as a source of inspiration for all who encounter it. We explore the impact of its courageous spirit and selfless acts of kindness on the clinic staff, pet owners, and fellow patients. Through their stories and reflections, we celebrate the resilience, hope, and renewed sense of purpose that the cat instills in those around it.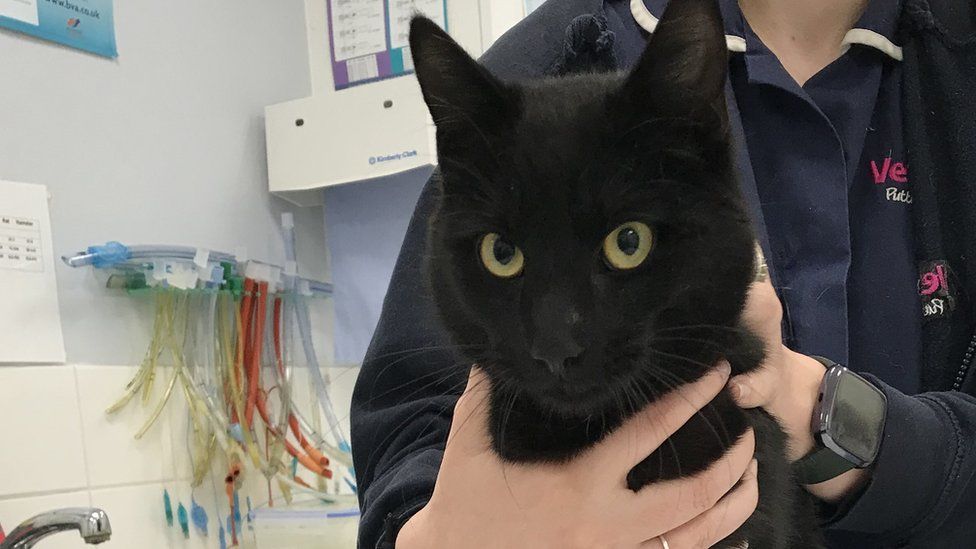 The heartwarming tale of a paralyzed cat offering comfort and cuddles to sick dogs at the veterinary clinic reminds us of the incredible capacity for compassion, resilience, and connection that exists within the animal kingdom. Let this remarkable feline be a source of inspiration, encouraging us to embrace kindness, empathy, and selflessness in our own lives. In the face of adversity, may we find the strength to uplift and support one another, just as this extraordinary cat does every day.