A cat with a sad face came to the shelter, hoping someone could come rescue him. A local rescue group took him into their loving arms, and for the first time in a long while, the kitty felt loved.
Meet Nutmeg the cat.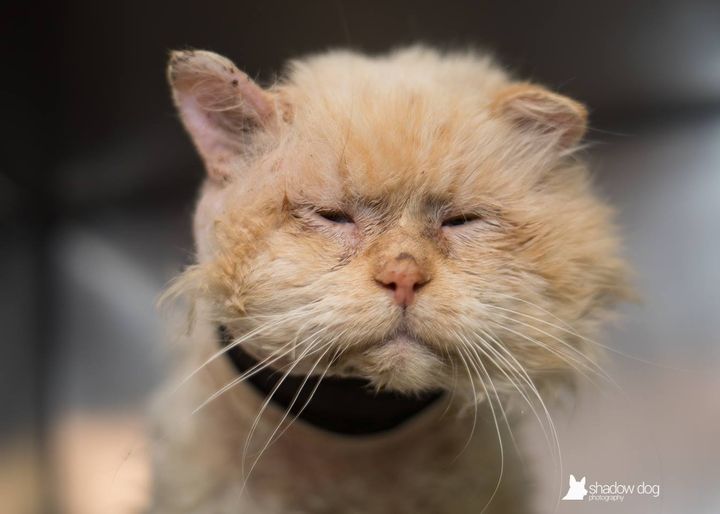 Shadow Dog Photography
Nutmeg came to animal control after he was found with a huge gash on his neck. The kitty needed immediate help.
That's when Kenosha Forgotten Friends rushed to the rescue and pulled him out of the shelter. "He was taken immediately from the shelter to Kenosha Animal Hospital where Dr Carlisle was waiting to exam him," the rescue group said.
They believe Nutmeg was the same stray that people had been feeding for over a year. "He had disappeared for a while and then reappeared wounded," Kenosha Forgotten Friends told Love Meow.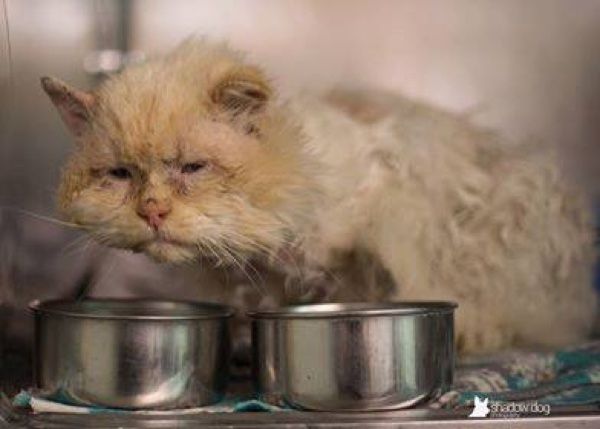 Nutmeg came to the vet with a list of ailments besides the wound and was also tested FIV+. "But we know that won't stop him! FIV is only transmitted through deep bite wounds so he will be able to live with other kitties who are mellow like him."
The sweet boy would need treatment for swelling and infection before he could have surgery to close his wound. During his first laser treatment, he fell asleep on the table, purring away. His caregivers fell in love with this incredibly sweet-natured kitty.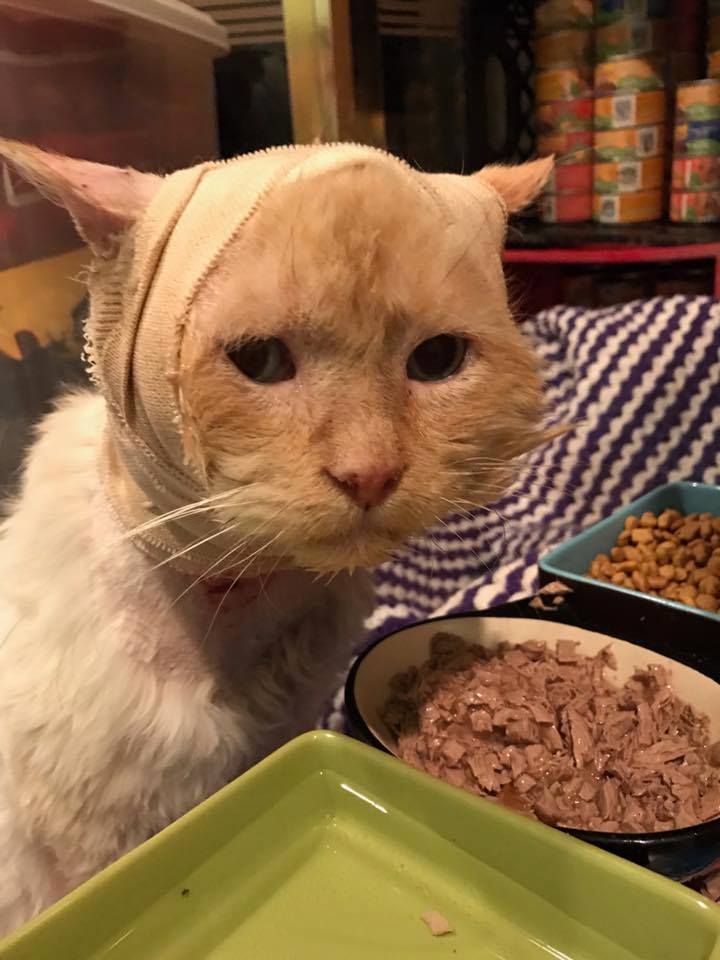 Kenosha Forgotten Friends
Every day Nutmeg got a bit better and his face turned a little happier. When he received his first bath, he was so tolerant of all that was being done.
"We think he knows we are helping him."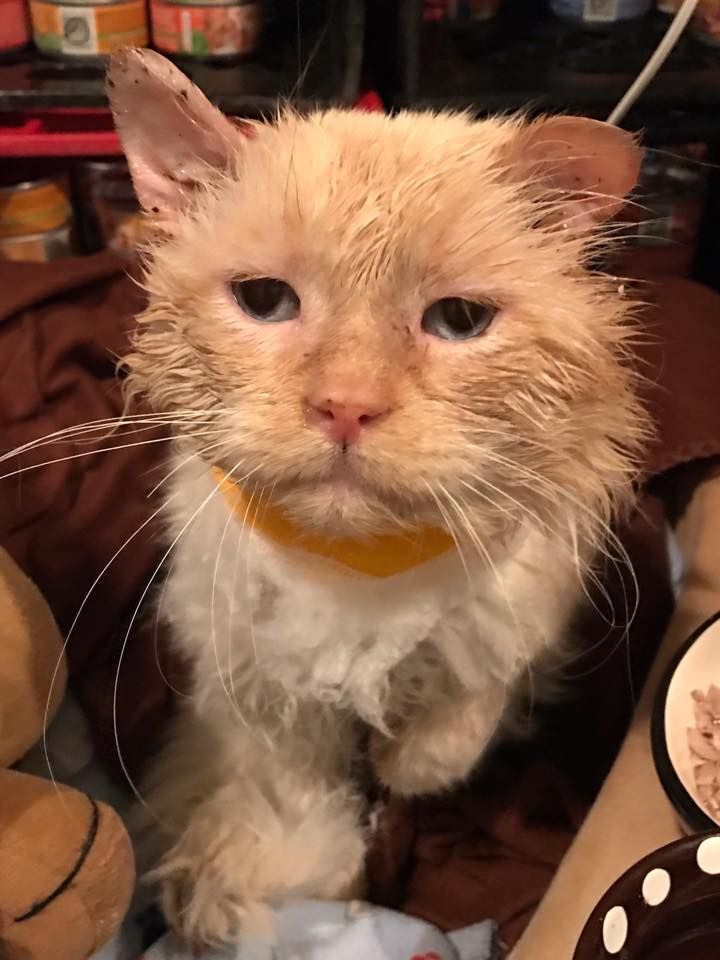 Nutmeg was so smart that he began to know the routine at the vet. "He automatically gets on table and lays over in position for treatments! What a good boy!"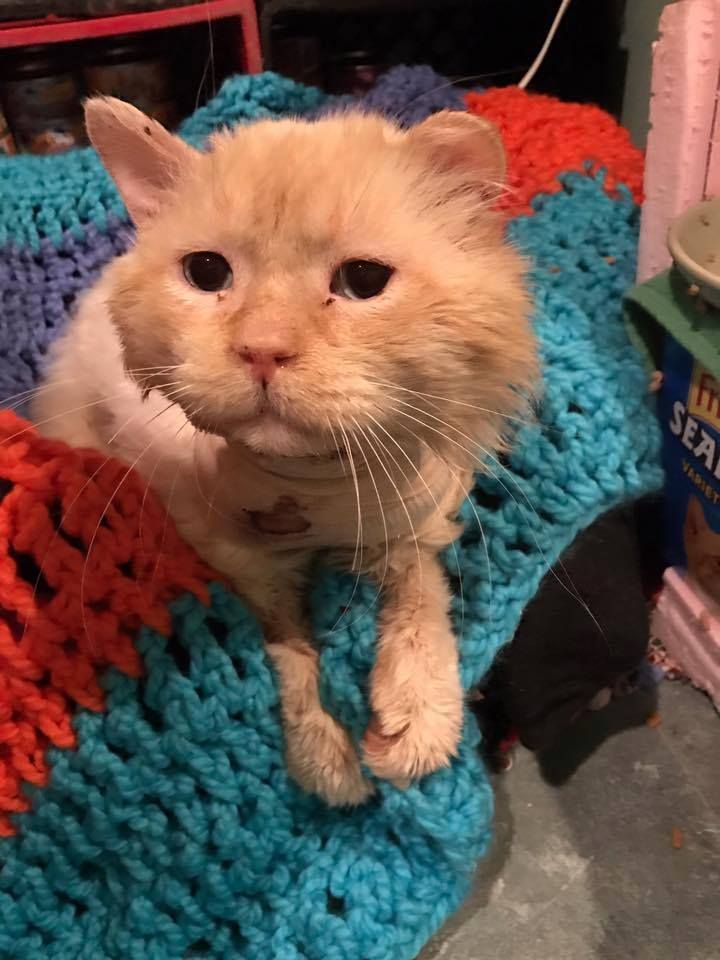 After having the surgery, Nutmeg continued his treatments and was healing like a champ!
"He is a really sweet boy considering all he has been through," the rescue group told Love Meow.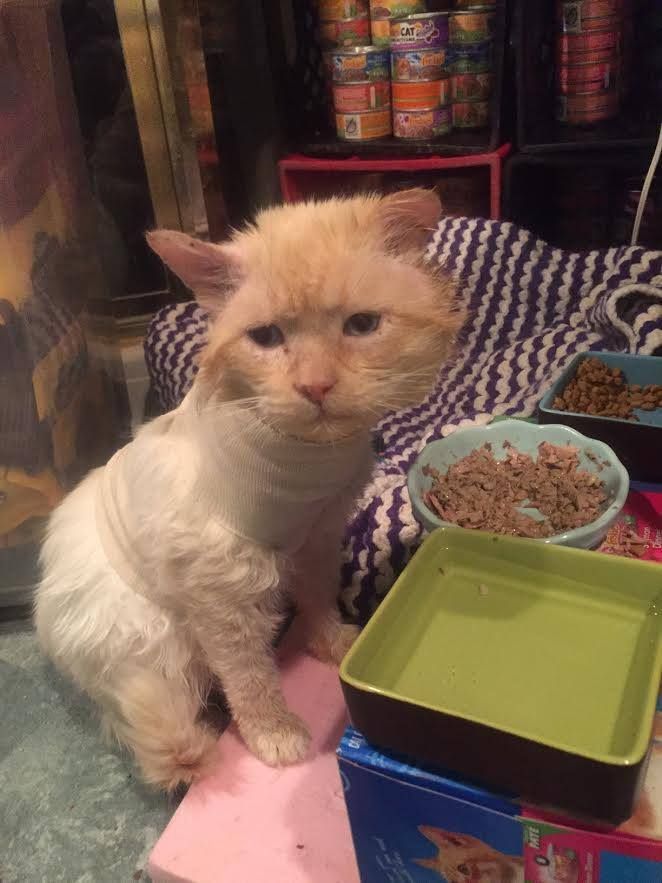 Every day he shows his human friends how grateful he is by sitting in their lap and purring up a storm.
Many of his admirers have come to visit him at the adoption show to give him some cuddles and love.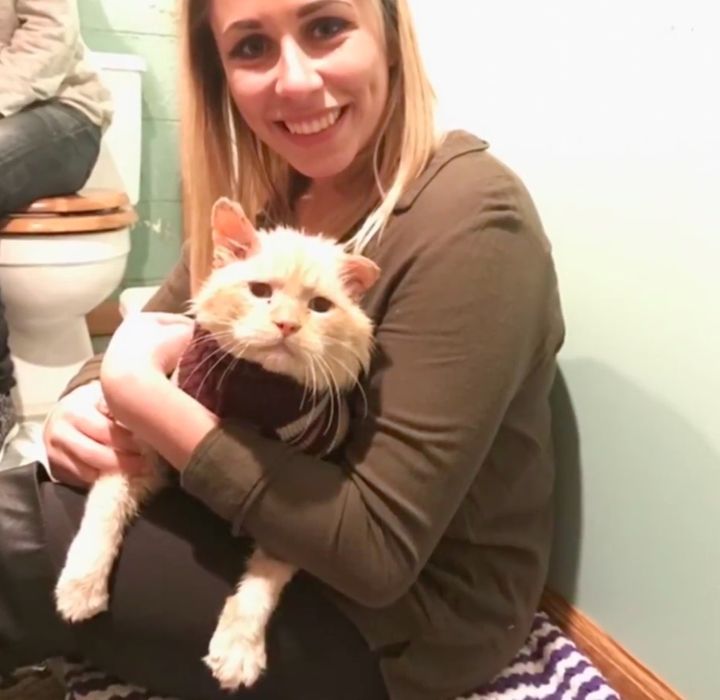 It's been a little over a month since they took Nutmeg into their care. His life has turned around by love and this brave little guy tells his human friends how happy he is by switching on his purr motor and giving them nose kisses.
What a second chance can do. Look at him now!